Together with different SaaS companies we've prepared a list of awesome Black Friday & Cyber Monday deals to help you save $$$. Enjoy and happy Black Friday!
Let's start from our own Black Friday deal.
1. Harmonizely
Harmonizely is a CalDAV-powered scheduling tool which provides a reliable, very simple to use and fast solution to schedule meetings with your customers.
Discounted Price: Get 50% off your first payment.
Coupon Code: Use coupon: BLACKFRIDAY19 at the checkout (expires Dec. 6, 2019).
2. NinjaOutreach
NinjaOutreach is an influencer marketing and outreach platform. Whether you want to find bloggers, Instagram and Facebook influencers, YouTube channels or TikTok stars for a collaboration, NinjaOutreach has you covered.
Discounted Price: Flex Lifetime plan for $360 & Pro Lifetime plan for $720
Coupon Code: You can grab your Black Friday discounts here and Cyber Monday discounts here.
3. RocketLink
RocketLink is a mighty URL shortener that allows creating custom branded links, adding CTA overlays, and retargeting anyone who clicked on the link.
Discounted Price: 60% Discount for the 1st month of any subscription plan, or 15% Lifetime Discount for any subscription plan (expires Dec. 4, 2019)
Coupon Code: BFCM2019RCL60 for 60% off 1 mo or BFCM2019RCL15R for 15% off lifetime.
4. LiveSession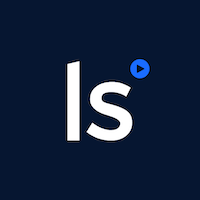 LiveSession is a qualitative analytics software that helps to understand users' behavior across websites and apps.
Discounted Price: 50% off for the first month of any plan!
Coupon Code: BLACKFRIDAY19
5. Vouchery
Vouchery.io is a marketing platform to automate personalized e-commerce promotions like coupons, discounts, referral and loyalty programs.
Vouchery provides flexible, API-based infrastructure, that enables to automatically trigger the right promotion at every step of customer life-cycle: acquisition, engagement, referral, retention, and reactivation. At the same time, we monitor anomalies in coupon usage to prevent fraudulent redemptions. Our goal is to fully automate the process of finding and delivering the right incentive to every Customer, at the right time.
Discounted Price: Lifetime Deal on Hustler plan and 50% off for Startup and Business subscription
Coupon Code: Visit Vouchery.io Black Friday 2019 deal page
6. Brand24
Brand24 is a powerful, award-winning app for media monitoring. It collects in real-time all publicly available mentions of predefined keywords from social media, news sites, blogs, websites, discussion forums, and other sources.
It's a solid and affordable tool to help you monitor and manage online reputation, track and assess marketing campaigns, track your competitors, get customer feedback, do social selling, and more.
This tool provides you with plenty of useful data you can use to raise brand awareness or monitor sentiment around your brand. Convenient reporting, mobile app and notifications will keep you up to speed anywhere at any time. Brand24 has recently launched a new feature, which is PDF reports.
Now you can collect the data, but also easily analyze it with a data-packed report about keywords you monitor.
Discounted Price: 50% off of any plan for 3 months. Valid: Black Friday 0700 GMT - Cyber Monday 0700 GMT
Coupon Code: No promo code is needed, the pricing will be automatically updated on 29th
7. Adzooma
Manage and optimise Google, Facebook and Microsoft Ads faster and gain a competitive advantage with our digital advertising platform.
Discounted price: Adzooma has always broken industry standards and Black Friday is no exception.
This year, instead of lowering their prices, Adzooma are raising theirs after expanding the product to Google, Facebook and Microsoft Ads.
If you want to grab a bargain, get their lower prices before Black Friday.
Get 12 months for the price of 10 if you opt in for annual plan.
Instead of a monthly contract, you can get 12 months for the price of 10 with our annual plans.

Coupon Code: No coupon required, just sign up through: https://www.adzooma.com/ before 29/11 to secure your Adzooma account before price increase.
8. Cloudways
Cloudways is a managed cloud hosting platform where teams can build, deploy, scale & manage phenomenal web applications.
Discounted Price: 40% OFF for 3 Months on All Plans
Coupon code: BFCM40 (Valid 14 Nov – 4 Dec)
9. Glorify
Glorify is the only easy to use design tool created for eCommerce business owners & entrepreneurs, helping them bring color to their conversions.
Discounted Price: 75% OFF for any LTD
Coupon code: No coupon codes, everything obtained via website (Valid during BF).
10. ChatSilo
ChatSilo is a mini Facebook Messenger CRM that helps you to nurture Messenger leads, manage projects, keep track of important conversations, build quality relationships, follow up with prospects, achieve your aim, get the sales and every other thing.
Discounted Price: 50% OFF during Black Friday and Cyber Monday 2019 sales period - a $249.5 saving for customers.
Coupon code: BFCHATSILO
11. Group Leads
Group Leads helps Facebook group owners to instantly convert new facebook group members into leads in Google sheet as well as their favorite email marketing software.
Discounted Price: 50%OFF (recurring) on all plans
Coupon code: BFGROUPLEADS
12. Avaza
Avaza is the leading all-in-one platform for running productive teams. Avaza seamlessly integrates your choice of Project Management, Time tracking, Expense reporting, Resource Scheduling, Quoting, Invoicing and unparalleled Reporting. You don't need subscriptions for 5 separate products any more!
Discounted Price: This Black Friday, for a limited time, Avaza is pleased to offer 50% off any Avaza paid subscription for the first 3 months of the subscription.
Coupon code: AVAZABLACK2019 up until 25 Dec 2019 when upgrading your account.
13. Omnistar Affiliate Software
Are you looking to get your customers, affiliates, and influencers to promote your brand to a broader audience? Well, look no further. Omnistar Affiliate software is the only software you need to allow you to do this all from one platform. You can get set up in minutes and start recruiting affiliates to sign up for your program. Omnistar includes a user-friendly affiliate dashboard where your affiliates can promote via Social media, access any marketing materials you provide, and keep track of their commission earnings.
Discounted Price: 20% lifetime discount on any plan between Black Friday and Cyber Monday
Coupon code: Check their website for more details.
14. KickSaaS
kicksaas.co
Kicksaas is a free newsletter with exclusive deals coming directly to your mailbox all year long. You can save up to 80% off for the best online tools.